Customer Service Consultancy
Service Standards Development

Successful sales and service delivery is driven by explicit standards that match your business requirements. Performance in People is experienced in offering a range of customer service consultancy services and developing standards that meet the current service, sales and economic climate.
Service Standards Development Programme
Performance in People's Service Standards Development programme is designed to establish an organisation's core explicit service standards. We meet with senior managers, communicate with customers and work with retail and operational teams to create service standards that fit your commercial & cultural objectives, align to your customer expectations and are deliverable at customer facing level. Beyond the creation of service standards we can support organisations in the training and roll out of any new standards and their ongoing measurement and development.
Service standards are typically designed to:
Exceed
customer
expectations
Maximise
commercial
performance
Ensure
staff
deliverability
Align
to the
business
culture
Connect
with the
company
vision
Client Feedback
What Performance in People have done for us in the last six months has been transformational. The programme has given our crew a simple and clear customer journey to aim for, and importantly the coaching tools to support them to deliver it.
FatFace
Read More
Customer Journey Map
As part of the customer service consultancy, Performance in People can create a Customer Journey Map. This is graphically designed to communicate in a simple structured way, the process and behavioural steps which ensure your people consistently deliver a service experience aligned to your new service standards.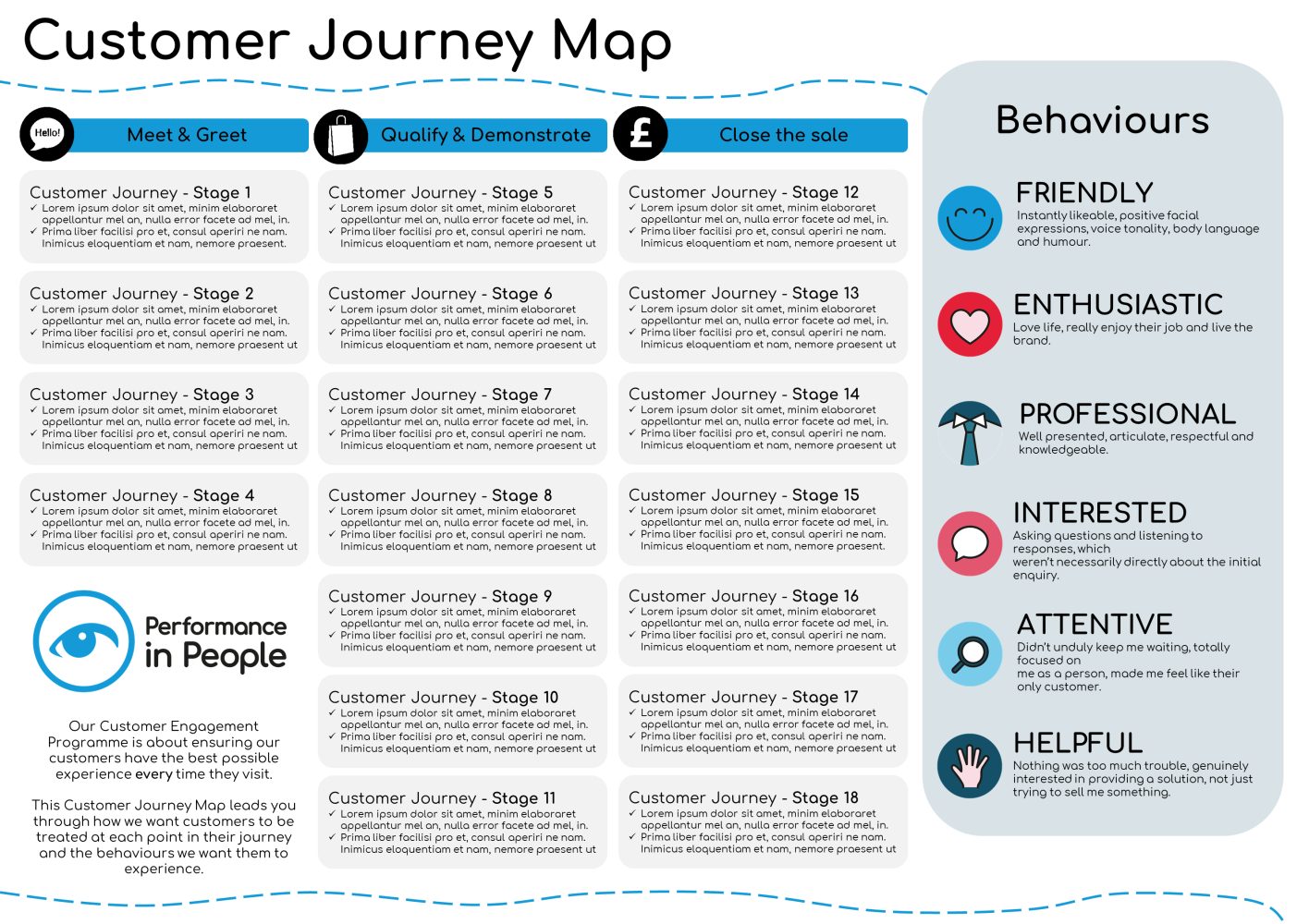 If your sales or service standards have not been revisited within the last 3 years, talk to us about the packages available to develop the up to date service standards for your business.