Be a Mystery Shopper
We have jobs to suit everyone; you can go shopping using covert video equipment (purchased through our store at a special discounted rate!) or simply fill out a report on your shopping experience (no equipment needed!)… and you can even work from home! See below for our different types of mystery shopper jobs in the UK to see what suits you best.
We are always looking for reliable and honest people to perform assignments for our wide variety of clients in retail, automotive and hospitality sectors. Register for free and we will give you all the information and training you need to be a mystery shopper!
Apply Now
What is a Mystery Shopper?
Types of Mystery Shopping We Offer
Video Mystery Shoppers

ASSIGNMENT FEES: £20 to £70 (depending on brief)

A mystery shopper posing as a customer will use covert camera equipment to video record an entire shopping experience and can expect to visit a variety of stores and travel to different locations. Covert kit can be purchased through our store at a special discounted rate!

Report-Based Mystery Shoppers

ASSIGNMENT FEES: £8 to £30 (depending on brief)

As a report-based mystery shopper, you will conduct assignments in your local area or further afield and simply fill out a questionnaire on our website based on your experience. You will be given guidance and supported on every visit completed. It's a simple, effective method and you will be paid for every successful assignment.

Telephone Mystery Shoppers

AVERAGE EARNINGS: £2 - £15 (depending on brief)

You can be a mystery shopper by conducting evaluations over the phone from the comfort of your own home! As well as mystery shopping, these calls may also include research or customer satisfaction surveys. All calls route via a single UK local rate number (free for most mobile phones) and for Telephone Mystery Shopping there is no requirement to complete a report.

Audio Mystery Shoppers

ASSIGNMENT FEES: £60 to £100 (depending on brief)

An audio mystery shopper will have to complete a physical or telephone visit (local or further afield) and record conversations using a covert device. The device is provided by Performance in People and must be returned after the visit. It's very easy to use, and you will be provided with full training and support. You will also be required to fill out a quick questionnaire online based on your experience. These mystery shops tend to be for banking clients to measure compliance.

Social Media Mystery Shopper

ASSIGNMENT FEES: £2

A social media mystery shopper will use their own personal accounts (Facebook, Twitter, Instagram, WhatsApp) to send enquiries to our clients' pages/messenger and monitor the speed and quality of responses. The findings are passed on to Performance in People by email or in the form of an online report, all from the comfort of your own home! Payment is made for each enquiry conducted.

Housekeeping Auditors

ASSIGNMENT FEES: £20 per average visit

As a housekeeping auditor, you will visit a client's store and overtly complete checks on general housekeeping standards, stock levels, customer facilities etc. These visits take approximately 20 - 30 mins and as these visits are declared, you can go back every time when activity is conducted.
Shopper Testimonials
"Performance in People are an excellent company to work for, they reply to emails quickly and are very helpful and nice people to work with. I would definitely recommend working with them!"

Sarah, Video Mystery Shopper (since 2014)
"I would absolutely recommend being a Mystery Shopper. I enjoy the flexibility that the job offers and it's a nice way to stay busy and top up my income."
John, Video Mystery Shopper (since 2016)
"I have a really good relationship with everyone at PiP and would certainly recommend working with them. There's lots of work and the pay is fair and always on time."
Keith, Video Mystery Shopper (since 2013)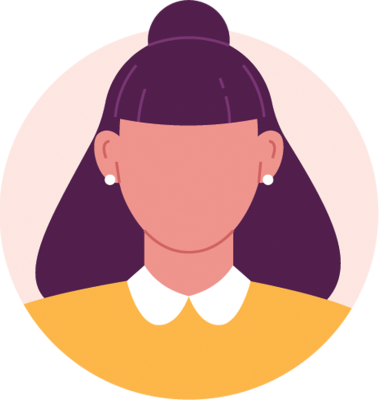 "The communication at PiP is very good and I have a brilliant rapport with the teams. PiP are my go to Mystery Shopping company as they have plenty of work to cover my time, I have no need to look to other companies for additional work."
Helen, Video Mystery Shopper (since 2018)
Apply Now
It's as easy as 1, 2, 3!
Shop!
Choose what jobs you want to do, and when you want to do them.
Report back!
After your visit, answer a few questions and send info to PiP via your online portal.
Get paid!
Get paid each month for any jobs you successfully complete.
Frequently Asked Questions (FAQ's)
What is Mystery Shopping?
Have you watched our video about Mystery Shopping? Or read our 'Diary of a Video Mystery Shopper' blog? Mystery shopping involves posing as a real customer and recording the experience. One day you could be looking at the latest smartphone and enquiring about a luxury holiday and the next, test driving a high-end car! The feedback from this is given to our clients to help them develop their teams, and improve their customer service.
What do I get paid?
Assignment fees vary depending on the type of visit that you are doing. For video mystery shopping the fee can be up to £100.
Is the work flexible?
Yes, the great thing about being a Mystery Shopper is that you can choose when and how much you work.
Do I need any equipment?
For video mystery shopping, you will require recording equipment. This can be purchased from our online shop, and we'll talk you through it all once you've applied - we have some fantastic promotions and offers!
Will you give training?
All of our assignments have detailed briefs to follow, giving you all the information that you need. Our team are on hand Mon-Fri for any queries and each client has a designated programme coordinator. We also offer mentoring days for video mystery shopping where you can accompany an experienced shopper for the day.
Do I need a driving licence / car?
Both a driving licence and car are essential for video mystery shopping, we have a lot of automotive clients where you may be required to take a test drive in one of their brand new latest vehicle models – exciting, I know!
How do I apply and what can I expect?
Applying has never been easier, simply complete a short application form on our website. Once you have done this, you will receive login details to our portal where you you'll see the available assignments. If you apply for video mystery shopping, one of our team will be in touch when we receive your application.