Following the launch of a new customer satisfaction initiative, Specsavers approached Performance in People (PiP) to explore ways to drive sustainable improvements in customer experience for stores dropping below key Customer Satisfaction Index (CSI) thresholds.
A powerful coaching & developmental tool
A video mystery shopping programme was reviewed and developed, incorporating over 250 stores and multiple waves of activity. The rationale was that video would provide Specsavers with both a verifiable measure of store customer experience and a powerful coaching and developmental tool.
Bespoke Launch Workshop
The programme was integrated with PiP's award-winning Behavioural Measurement Score® (BMS®) and supported with a bespoke launch workshop event to help land the programme in an optimal way. The launch event offered stores an overview of programme objectives, and an introduction to the science behind BMS® alongside guidance around how to maximise the quality of coaching conversations using the video mystery shopping outputs.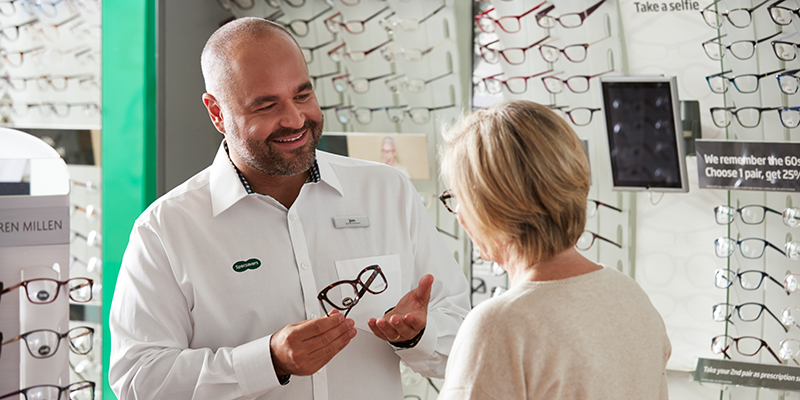 "Brilliant session with great information and advice!"
"Content perfect for time scale, good pace, well presented."
"Really useful event. Thank you!"
70% of stores saw an increase in CSI
The programme has been immensely impactful. Over 70% of stores participating in the programme saw an improvement in CSI scores.
50-point uplift
An average improvement was nearly +15 points with some stores achieving over a 50-point uplift compared to pre-programme data.

Mike Plante, Head of Customer Operations at Specsavers comments;
"We are absolutely delighted with the impact of our work with PiP. Naturally, we encountered some hesitancy from stores. Once colleagues had attended the launch event and had seen how powerful and impactful the video outputs were, there was a realisation that the programme could be transformational."
The operational performance and quality of PiP's outputs have given stores immense confidence in the programme. PiP's account management team have also helped elevate the value of our investment in this programme through deep dive insights analysis, leveraging the video outputs to bring alive programme data. They have helped us identify trends in the customer journey from both a process and behavioural perspective that has given us real clarity around the opportunities to develop our customer experience"
About PiP

PiP have organically grown to be the UK's largest mystery shopping agency working with over 75 major UK and international brands with an average client relationship length of over 10+ years.
Alongside mystery shopping, PiP's services include auditing, training and coaching, contact centre services and service standard development consultancy.
PiP's telephone and video programmes are also integrated with a unique innovation enabling clients to measure and develop staff behaviours through the Behavioural Measurement Score ® (BMS®). BMS® which was awarded the UK's best customer experience measurement at the CXA awards, measures the key behaviours that influence customer experience. Improvements in BMS® have correlated directly with improvements in client CSI programmes alongside key commercial metrics.