What is Video Mystery Shopping?

Video Mystery Shopping is one of our most popular services at Performance in People (PiP). It's the most powerful way of experiencing the reality of service being delivered to customers.
Video mystery shopping is the best way to monitor and measure these experiences against organisations' prescribed service standards or sales processes.
The video output is an exceptional coaching tool for developing customer-facing staff and sharing best practices.
Our video mystery shopping also includes our award-winning Behavioural Measurement Score® (BMS®) which provides invaluable research into how the 6 key behaviours and 200+ corresponding characteristics impact the customer experience.
How is Video Mystery Shopping conducted?
Video mystery shops are conducted by our highly trained and experienced field-based video mystery shopping assessors, based all over the UK.
They use the latest body-worn covert recording equipment carefully concealed into garments of clothing to make them completely undetectable to staff.
Meet the Team
Due to the popularity and extent of our industry-leading video mystery shop programmes, we have 3 x Video Mystery Shopping Teams at PiP. Each team consists of the following roles, which all contribute to the organisation and delivery of our highly successful client's video mystery shop programmes:
Team Leader: Responsible for ensuring the team deliver a successful programme that meets client requirements, achieves deadlines, and maintains the highest quality of work.
Programme Co-ordinators: Co-ordinators handle the day-to-day running of the mystery shop programmes. This includes liaising with clients to understand what they're looking to measure from their mystery shops, then creating custom briefs and questionnaires off the back of this, as well as communicating with shoppers and handling any queries from the Quality Control (QC) team.
Quality Controllers (QC): Our Quality Controllers are responsible for ensuring each video mystery shop meets our quality standards including picture, sound, framing, brief compliance and credibility. Our Quality Controllers are also experts in CX, scoring each and every visit against a prescribed questionnaire, and staff behaviours using our BMS® methodology.
Video Mystery Shopping - Team Kim
From top left: Jed (QC), Chloe (QC), Joe (Co-ordinator), Zak (QC), Wayne (QC), Daniel (QC), Lewis (QC) From bottom left: Rhiannon (QC), Kim (Team Leader), Nathan (QC)
Video Mystery Shopping - Team Lucy
From top left: Rob (QC), Patrick (QC), Matt (QC), Alex (QC), Sarah (QC), Charlie (QC) From bottom left: Tom (Co-ordinator), Lucy (Team Leader), Georgie (Co-ordinator)
Video Mystery Shopping - Team Tash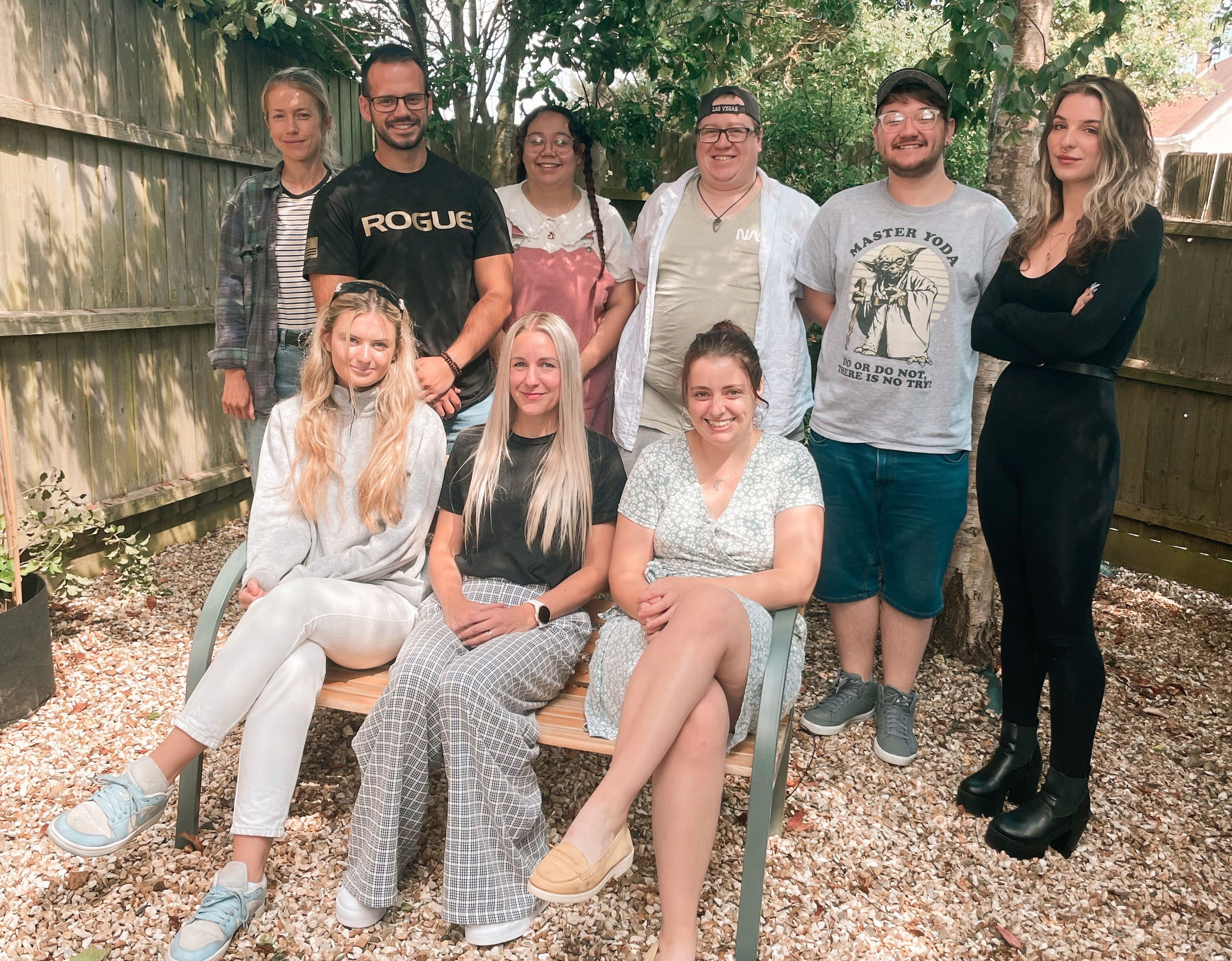 From top left: Maddy (QC), Sam (QC), Tara (QC), Adam (QC), Dan (QC), Laila (QC) From bottom left: Freya (QC), Tash (Team Leader), Chloe (Co-ordinator)